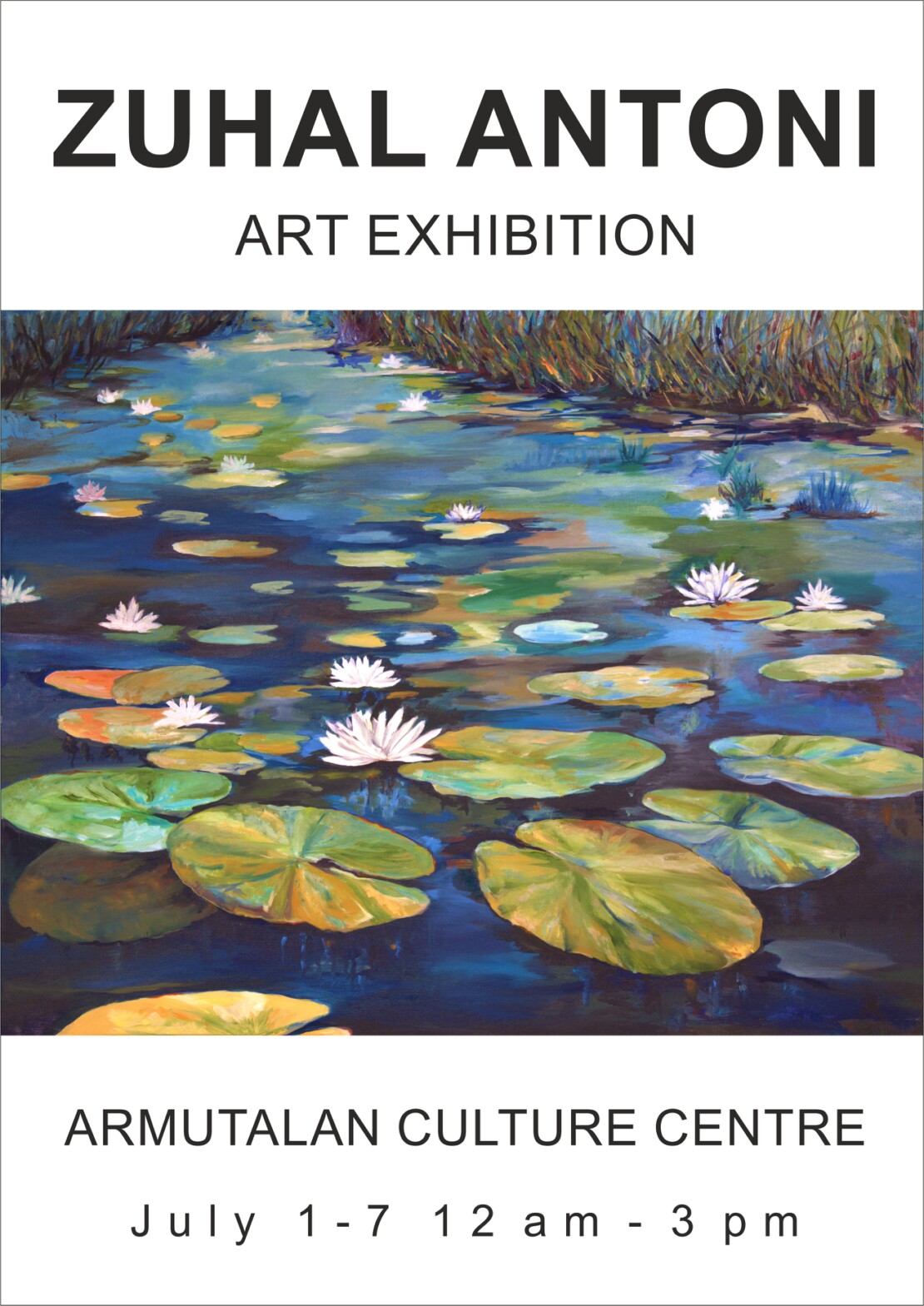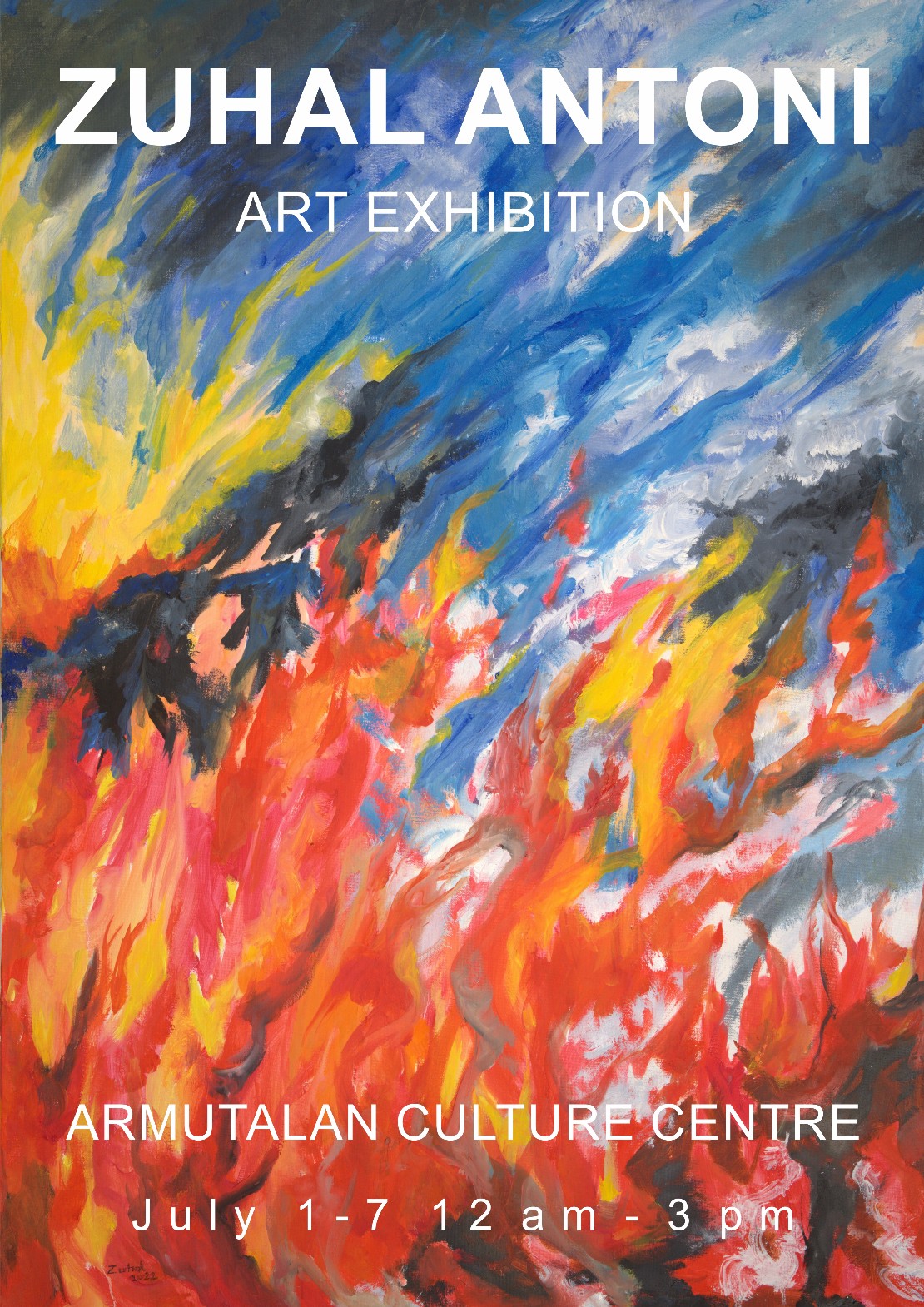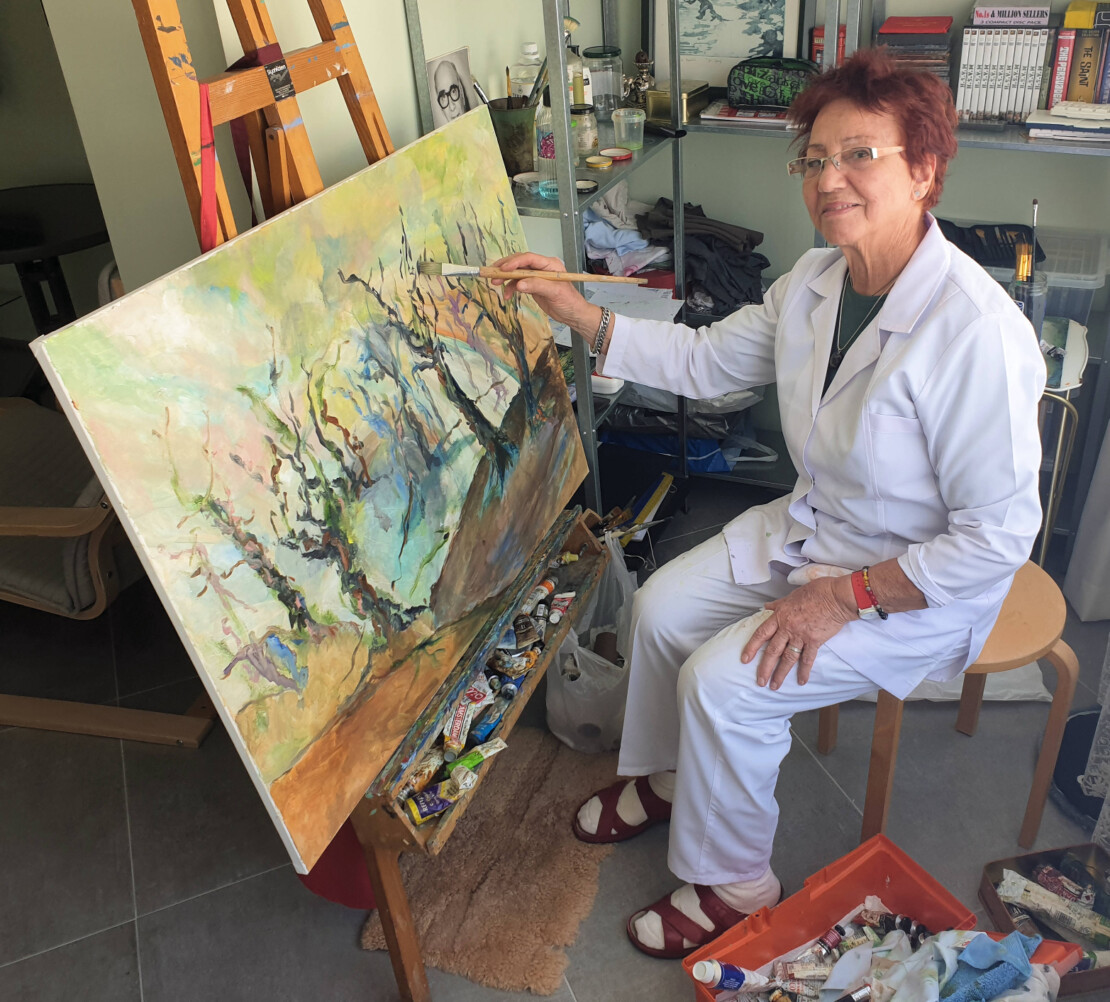 ZUZU AND I WILL BRING SOME PRINTS TO STOCKHOLM ON SEPT 8!!!
So now you have a chance to get one - and no freight charge!!!
Check below!

All the paintings and watercolors and remaining prints are now in our home in Marmaris if you want to see them in real!
Please check with jerker.antoni@gmail.com
Pictures below are from the opening of the exhibition July 1st.
Click on the pictures!

"NEW HORIZONS" WITH ART LOVERS ON JULY 1
Zuhal Antoni
, who has opened 2 group exhibitions and 5 solo exhibitions to date, opens her 6th solo exhibition on Friday, July 1 at 17.30 at the Armutalan Cultural Center.
Painter
Zuhal Antoni's
6th solo exhibition, named "New Horizons", opens at 17.30 on Friday, July 1 at the Armutalan Cultural Center with the contributions of Marmaris Municipality. Painter Antoni will once again appear before art lovers with his oil paintings reflecting his sensitivity towards nature. Inspired by the vibrations of nature affecting the entire existence, the artist transferred natural processes to painting with a mystical expression with this mental understanding.
The exhibition will remain open until 7 July.
Painter Zuhal Antoni

Born in 1946 in Ankara, the artist graduated from the Middle East Technical University, Department of Chemistry in 1969. She retired from public service in 1996.
The artist took painting lessons from İnci Eviner, art history lessons from Belkıs Soran and engraving lessons from Ayşegül İzer Drahşan.
Group Exhibitions:

1997 Caddebostan Cultural Center "My Mind is My Best Friend" painting
1999 Naval Museum "Tamiş Dead End Workshop Exhibition"
Solo Exhibitions

2002 May Suadiye Gallery Frame "The Road"
2002 September, Istanbul Metropolitan Municipality Taksim Art Gallery "Road2)
2006 June, Antalya Amber Cultural Center "Illusion"
2013 May Crown Plaza Istanbul /Kurtköy
2019 September , Marmaris Cultural Center
"YENI UFUKLAR" 1 TEMMUZDA SANATSEVERLERE
Bugüne kadar 2 karma sergi ve 5 kişisel sergi açmış olan Zuhal Antoni, 1 Temmuz Cuma günü saat 17.30'da Armutalan Kültür Merkezi'nde 6'ıncı kişisel sergisini açıyor.
Ressam Zuhal Antoni'nin "Yeni Ufuklar" adını verdiği 6'ıncı kişisel sergisi, Marmaris Belediyesi'nin katkıları ile Armutalan Kültür Merkezi'nde 1 Temmuz Cuma günü saat 17.30'da açılıyor. Ressam Antoni, Doğaya karşı duyarlılığını yansıttığı yağlıboya eserleri ile bir kez daha sanatseverlerin karşısına çıkacak. Doğanın titreşimlerinin tüm varoluşu etkileyişinden ilham alan sanatçı, bu mental anlayışla doğal süreçleri mistik bir anlatımla resme aktardı.
Sergi 7 Temmuza kadar açık kalacak.

Ressam Zuhal Antoni
1946 yılında Ankara'da dünyaya gelen sanatçı1969'da Orta Doğu Teknik Üniversitesi Kimya bölümünden mezun oldu. 1996'da kamudan emekli oldu.
Sanatçı İnci Eviner'den resim dersleri, Belkıs Soran'dan sanat tarihi dersleri ve Ayşegül İzer Drahşan'dan gravür dersleri aldı.

Karma Sergileri:
1997 Caddebostan Kültür Merkezi "Zihnim En İyi Arkadaşım" resim sergisi
1999 Deniz Müzesi "Tamiş Çıkmazı Atölye Sergisi"

Kişisel Sergiler
2002 Mayıs Suadiye Galeri Çerçeve "Yol"
2002 Eylül, İstanbul Büyükşehir Belediyesi Taksim Sanat Galerisi "Yol2)
2006 Haziran, Antalya Amber Kültür Merkezi "İllüzyon"
2013 Mayıs Crown Plaza İstanbul /Kurtköy
2019 Eylül , Marmaris Kültür Merkezi
PRINTS FOR SALE
CLICK ON THE PICTURE TO SEE ALL OF IT
PRICE IS 700 TL EACH PLUS FREIGHT

OR PICK THEM UP ANYTIME
IN MARMARIS.
FILL IN THE FORM BELOW IF YOU WANT TO ORDER
AND PLEASE NOTE DELIVERY TO STOCKHOLM IS INCLUDED.
PRIC IN SEK IS ABOUT 60% IN SEK.
ORIGINAL OIL PAINTINGS FOR SALE
CLICK ON THE PICTURE TO SEE ALL OF IT
Will be available at the exhibitin at
ARMUTALAN ART & CULTURE CENTER
(Marmaris Belediyesi Armutalan Kültür Merkezi)
July 1 - 7 2022.
ORIGINAL WATERCOLORS FOR SALE
CLICK ON THE PICTURE TO SEE ALL OF IT
Will be available at the exhibitin at
ARMUTALAN ART & CULTURE CENTER
(Marmaris Belediyesi Armutalan Kültür Merkezi)