UPGRADE PEDALBOARD
Standard is straight flat pedalboard.
Many customers upgrade to straight concave pedalboard, some norwegian customers upgrade to radial concave pedalboard.
Very popular on organs without jalusi, and they feel even more authentic!
TP8 WOODEN COVERED KEYS FROM FATAR
The larger lower keys are covered with ebony, the small keys are made of solid light wood. The feel of the regular "Tracker Touch" keyboards is exceptionally good with pressure point, here the surface is wood covered. Stylish and comfortable for the fingers.
VISCOUNT A.W.K. KEYS
VISCOUNT is proud to introduce "A.W.K." – ADVANCED WOODEN KEYBOARD – specifically designed for organists who demand the highest performance keyboard action. The AWK is an exclusive product of VISCOUNT INTERNATIONAL S.p.A.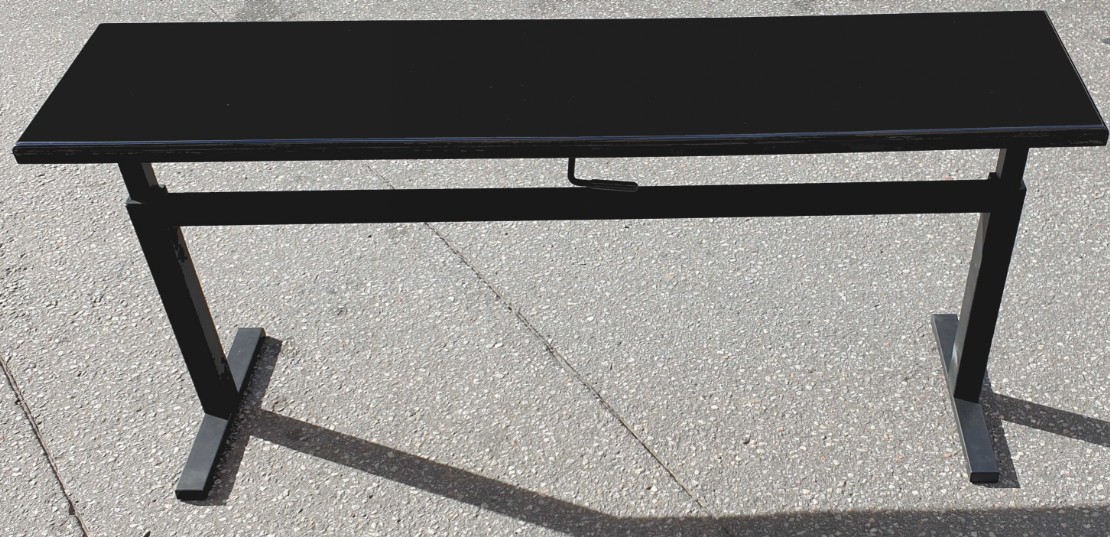 ANTONI HYDRAULIS BENCH WITH ADJUSTABLE HEIGHT
The bench has a steel stand with 132 cm between the ends, so even a 32-key pedal can fit. The height is hydraulically adjustable in seconds from 57 to 72 cm. The seat is made of wood with rounded edges, size 150X34.5 cm with durable black piano lacquer.
It is easy to replace the seat itself with another - perhaps the one on your old organ bench. Or cover the seat with the desired material - eg PVC.
PRICE UPGRADE APRIL 2022 EUR 790 incl freight.
PRICE BENCH SEPARATELY APRIL 2022 EUR 990 incl freight.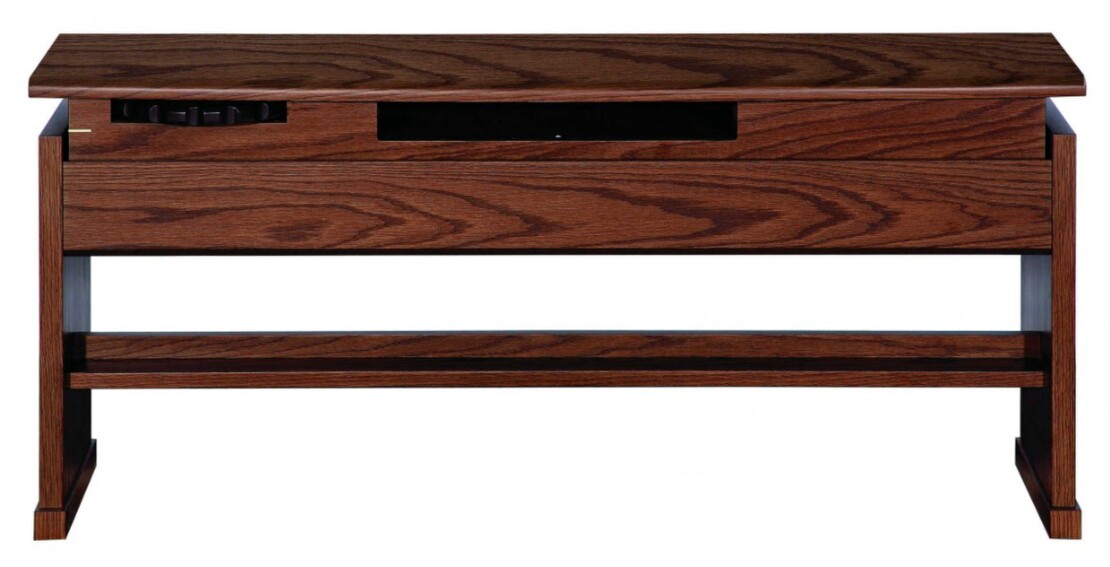 VISCOUNT BENCH WITH ADJUSTABLE HEIGHT
Viscount has produced benches with a large wheel on the right at the front to adjust the height. The bench is 132 cm between the ends, so it can also handle 32-key pedals.
The bench is made of real oak veneer that can be varnished in any color and is delivered in the same finish as the organ.
Available separately as standard in dark, medium or light oak veneer.
ANY COLOR!
You can order your Viscount organ in any color. This applies to all models with real oak veneer, laminate models unfortunately do not keep varnish on the surface. All parts must be painted separately and then assembled. But on the other hand, you get it in exactly the color you specified.
Today, the cost is about 15% extra on the total prices for a specially lacquered organ, including lacquer upgrades such as pedal and bench with adjustable height. There is a 2-4 month delivery time for a specially lacquered organ, depending on the model.